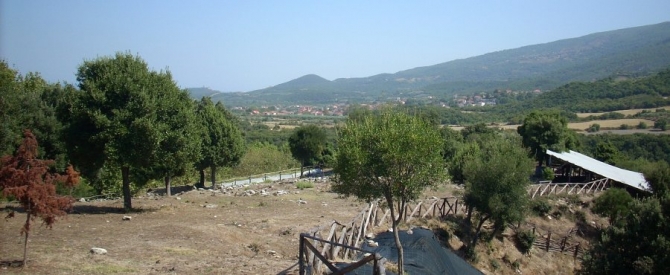 The excavations of Livithra are located at the foot of Mount Olympus round about 7 km away from the village Leptokaria at the Olympic Riviera.
Following the road from Leptokaria towards Karia you will find the small control point of the Olympus National Park, here you turn left following the signs to Ancient Livithra, to the right the road will take you to Palaio (Old) Leptokaria. The signs lead you to the entrance of the excavation area. There are steps down to the bottom of the gorge, the huge plane trees and a rest area invite you to relax here. The excavation area is situated opposite on a little height, where you come through the small gorge.
This very old town was build during the 10th centrury B.C. and it is bound with the myths about Orpheus.There are parts of a very old cemetery not far from the excavations.